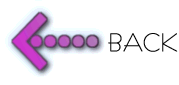 Who's going to abandon BN for Pakatan Rakyat?
(19-06-08)
By: Choo Sing Chye
After the 1990 General Elections, Tengku Razaleigh came to Ipoh and we, the late P.Patto, Ngoi Thiam Woh and I met Tengku Razaleigh at the Ipoh Casuarina Hotel for an informal meeting.
The revelation that Tengku Razaleigh made, surprised us all.
During the 1990 General Elections, Tengku Razaleigh and Lim Kit Siang flew to Sabah to receive Pairin into the Gagasan Rakyat's fold. The PBS under Pairin had agreed to leave Barisan Nasional and join Gagasan Rakyat bringing along the state of Sabah. This defection was kept in secrecy, nobody knew about it, not even the BN.
After this, Tengku Razaleigh was supposed to fly to Johor to meet up with leaders of another major party from the Peninsular Malaysia who had shown interest in defecting to the Gagasan Rakyat. The party was Gerakan.
All things were running smoothly until Pairin made public the PBS's defection and everything fell apart, the meeting with the Gerakan was called off.
If Pairin had withheld the announcement, Gagasan Rakyat would have 2 states in its pouch before the polling day. The strategy was that Tengku Razaleigh would announce the defections on polling day and hoped to catch the BN with its pants down.
But with the early announcement gave the BN ample time to muster its propaganda machine to attack Tengku Razaleigh with fraudulent claims that Gagasan was christianising the Malays. This was played out day and night through newspapers, TV and ceramahs.
In the end, the Malays left Gagasan in droves.