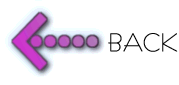 What Ipoh needs is a tough Mayor
(17-06-08)
By: Choo Sing Chye
At this point in time, there should not be any qualms on who should be mayor or who should not. We do not want another bureaucrat that had graced this position for more than 50 years. It is enough for anyone to bare.
We do not need someone who is experience in dealing with the civil servants because Ipoh is not financed by civil servants, it the residents of Ipoh, the new mayor has to deal with.
The residents of Ipoh have been paying through their noses in annual assessment to finance the running of Ipoh City. These services rendered fell short of expectation and they are not at par with the huge amount of money that was paid by the residents of Ipoh.
The new mayor must not only run the City of Ipoh, he or she must totally break clean of the old corrupt and inefficient past.
In addition, he or she must be tough enough to galvanise change during his/her tenure as mayor and take on the challenge to create a new and better Ipoh for the people of Ipoh and not for a selected few.
The first task of the new mayor is that he must be prepared to form a steering committee to scrutinize all existing bylaws made for the last 50 years and if there is a need to streamline or remove them, he/she must immediately sent it to the State Government for the necessary approval.
We cannot affect change of any kind without changing the bylaws first.
For an example, bylaws relating to the Assessment Rates should be reviewed and the rates should be lowered to ameliorate the burden of the residents of Ipoh in this time of rising cost of living.
As the problems in Ipoh is multi-dimensional, the new mayor should also look into number of ways to solve these problems. This could be done by setting up several committees to handle the on going issue like past and present tenders, business, road repairs, environment (Local Agenda 21), park upkeep and so forth.
This would automatically enlarge the participation of residents of Ipoh. The mayor can invite former lawyers, judges, teachers, health inspectors, architects, engineers and business persons from all races to sit on these committees rather than restrict itself to a few selected city councilors. These retirees have amassed vast and invaluable experiences that the new Ipoh Council should rely on.
M. Kulasegaran is the best choice to do all the above. In 1999 he lost in the elections but he still managed to stay active to take on the BN run Ipoh City and also at the same time he was running his service center.
When he was finally elected in 2004, he took up the many issues but one of the main issue he took up was pollution in Tasek and according to him, as the result of this pollution, Kinta Valley has the highest asthma cases in the country and he is passionate to remedy this problem.
If Pakatan Rakyat chooses a mayor other than M. Kulasegaran, please make sure he is not a just a smiling, friendly bureaucrat with a 'tengok dulu' way of solving problems.