This is the introduction which I wrote in the book on P.Patto, "Nenjukku Neethi" (Justice from My Heart). It is befitting to reproduce this introduction to remember his ideals and aspirations on his 13th Anniversary of his death on the 12 - 07 – 08. Choo Sing Chye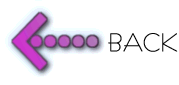 This land does not belong to us but ...we belong to the land.
The day was 13th of July 1995, it was P. Patto's funeral. The afternoon was hazy. The sky was densely covered with dark gray clouds. The weather on the day was as if it was intended to rhyme with the mood of the funeral.
An occasional light drizzle further confounded the free flow of thousands of mourners who had came to pay their last respect. But, the drizzle did not deter mourners from coming to see Patto for the last time.
Many leaders, friends and supporters cried openly as the hearse began to inch forward to begin the final journey for Patto to his resting place. He was finally returning to the place where he once served as the Member of Parliament and State Assemblyman (1986-1990).
This was the end of a man whose illustrious political life had spanned for more than two decades, fighting for an utopian society rest on the fundamental political platform of the inalienable rights of every citizen to freely participate in every function of his/her own culture, own language and own religious beliefs. And furthermore, to freely participate in the running of the government and the economy without being subjected to unjust and restrictive laws.
But what was most important to Patto was that this fair and equal participation should not elicit hatred among races. It should somehow elicit genuine brotherly and sisterly cooperation, respect and love among all the races in Malaysia. This, Patto believed that it could only be done by opened door discussions arid public forums as opposed to closed door discussions where issues were swept under the carpet as they often did.
I wish to quote Mahatma Gandhi who spoke on the lack of brotherly and sisterly cooperation, respect and love among the Muslims and Hindus during his time in India.
In the book, "The Life of Mahatma Gandhi', Gandhi spoke that, "the Hindus did not love Moslems enough and the Moslems did not love Hindus enough. India would therefore be divided between them".
This quote summed a large part of Patto's belief about brotherly and sisterly cooperation, respect and love among all the races in Malaysia. So for Patto, brotherly and sisterly cooperation, respect and love played an important part in creating a truly harmonious Malaysia.
Conspicuously, he hated religious and race bigots who came in many forms and shapes. It is frighteningly true that some of the bigots in Malaysia hold high positions in the government.
Like Arthur de Gobineau (1816-1882), the white supremacist, known as the Father of Racism, whose demented philosophy still lives in the minds of some of the elites in Malaysia. These elites are in fact politically strong, like Gobineau before them had served important positions in the French Government; they too are well positioned in the government. Gobineau expounded the idea that Adam and Eve were WHITE and not of any low down race. His other idea that form the basis of his arguments was that although there were beautiful non white women but they were definitely not as beautiful as the whites.
There are people (like Anwar Ibrahim, Hindraf, Raja Petra and others) who are willing to sacrifice everything to take on these Gobineaus in Malaysia. But unfortunately, it is becoming rare to find such people. And it had become rarer with the passing of Patto.
Patto saw these bigots as a hindrance to a harmonious society in Malaysia. He had in him a burning passion to fight against them and believed that one day Malaysia would become a place in the sun for all, where all Malaysians are judged not by the colour of their skin or religion but by their character.
To Patto, the place in the sun is a place where no one single group of people should lay claim on Malaysia as their own. Patto believed that Malaysia is for all Malaysians. His ideal could be neatly summed up as what the Iroquois Indians had in mind about a homeland in Canada, "the land does not belong to us but ...we belong to the land."
Another wish of Patto was that Malaysia would one day become a land where people are not prosecuted for what they think or say. If there is any prosecution at all, it should be for criminals like robbers, rapists, murderers and etc.
Freedom should not be reserved for the Barisan Nasional's politicians only but for all. The Barisan Nasional's politicians have always expounded the idea that freedom is anarchy. They want us to believe it because they want to instill fear in us. If there is freedom in Malaysia, they know that they would not hold on to power that easily. They would be closely scrutinized by the people, this they do not want.
Freedom should not be seen as a commodity of the anarchists, it should be seen as a tool of the people to demand for an honest and open government.
Freedom, as Franklin Delano Roosevelt put it in simple term:
In the future days, which we seek to make secure, we
look forward to a world founded upon four essential freedoms.
The first is freedom of speech and expression everywhere in the world.
The second is freedom of every person to worship God in his own way - everywhere in the world.
The third is freedom from want - everywhere in the world.
The fourth is freedom from fear - everywhere in the world.
Patto was a humble, kind, generous and compassionate man without wealth or any official title. And yet he had a wealth of kindness and compassion in him that had won him admiration and love from all races. For those who had known him had only one common feeling about this man, that was respect and love.
In all the years he had fought for the people, he never once received official title or medal from the government. To Patto, this was not important. What was important was that the people recognised his deeds and his sacrifices. He even dislikes being called, "Yang Behormat".
Apparently when one visits his office, one would see a huge wooded sign board with these words written on it, "fighter of the people". The wooden board was presented to him by the people - a sincere form of recognition and gratitude that value more than medals or titles.
The news of his death at the age of 48, on 12th July 1995, had left us in disbelief. Nobody would believe that he died at a time when the party and the nation needed him most.
Had he lived, he would be the firebrand in the Malaysian Ninth Parliament. He had without doubt excelled himself as one of the best and effective parliamentarian.
On a few occasions after his defeat in the 1990 General Elections, I came across many who said that it was a shame that Patto was not elected in 1990 for he would have given hell to the Barisan Nasional's politician then. As fated, he was to serve only 78 days as Member of Parliament for Bagan after the 1995 General Election.
But now, the people had to be contented with a parliament without his voice. A voice that had represented the downtrodden, the weak and the poor. A voice that we have known and loved for more than two decades. A voice that would be missed by all Malaysians who love democracy. For Malaysia had just lost a true son of democracy.
It is not difficult to understand or to get to know Patto. He was a man who I know could mix literary with all levels of society, from the rich to the very poor from intellectual to the illiterate. Hence, it was not surprising to see him very much at ease, chatting with his constituents at the roadside 'roti canai' stall or 'mee stall'.
When he visited his constituency, there was no great fanfare displayed like those displayed for the Barisan National's leaders, huge posters and flags to welcome them. Patto would just pop in and talk to the people.
There was no communication gap between him and his constituents. He was always around to listen and help whoever needed it, be she or he a Malay, a Chinese or an Indian, it did not matter to him.
He was not constricted to a narrow view like many politicians of 'you Chinese', 'you Malay' and 'you Indian'. All he saw was, Malaysians and nothing else.
Not many politicians could genuinely come down to earth to speak or to listen to the ordinary people like Patto.
Not only can he mix with people of all sundries, he also was well known Internationally.
When he was released from detention in 1989 there were restrictions imposed on him. He could not hold any position in the party; his movements were restricted and worse of all he could not speak publicly to the people. But when the restrictions on him were lifted, he was immediately sent overseas by the Party to attend a Socialist, International meeting in Rome. There he was overwhelmed by the unexpected rousing welcome given by socialist comrades present.
The person who was most happy to meet Patto was the late Willy Brandt, former Chancellor of West Germany, and the then Chairman of the Socialist International (SI). And while Patto was incarcerated at the Kamunting Detention camp in Taiping, Perak, Willy Brandt and SI actively lobbied in the international circles for his and other detainees release. So when Patto walked into the conference hall, there was a standing ovation and Willy Brandt personally came down from the stage to meet Patto.
From Rome he flew to London, there he met Adam Raphael, the columnist from The Observer. Adam Raphael had earlier written a story on the purchase of Tornadoes by Malaysia at inflated prices. An excerpt for the Observer:
The basic price of the Tornadoes bought by the RAF and the German Luftwaffe is 17-20 million (pounds), depending on the scale of equipment. But the price of the Tornadoes
being sold to Malaysia by British Aerospace is nearly 40 million pounds. This huge discrepancy in prices cannot be accounted for solely by differences in equipment, servicing training or spares.
This issue was brought back to Malaysia, and Kit Siang effectively brought it to Parliament. One of Kit Siang's oral questions in Parliament:
The first question directed to the Minister of Defense asks,
"…..why Malaysian Government agreed to the price of 40 millions pounds
each for the 12 British Tornadoes under the RM 4.5 billion ringgit British arms deals, when the basic price of the tornado bought by the British RAF and German Luftwaffe was 17-20 million pounds each, and whether it is true that the weapons agreed under the deal are unsuitable for Malaysia's needs."
After this scandal was known, the government dropped the purchase of the Tornadoes planes from Britain.
Patto was a man of many talents and one of his talents lies in public speaking. He was an eloquent speaker. He could speak in perfect Malay, English, Tamil and some Cantonese.
In Parliament, his performance was par excellence. He had a rare gift in debating issues in parliament. His spontaneous replies and rebukes had earned him the respect of the Barisan Nasional's House members.
On one occasion there was a heated debate between two Barisan Nasional's Members of Parliament on the issue of taxi licenses. Patto stood up and quipped that perhaps the aggrieved Barisan Nasional's Member of Parliament was sore because he could not get the taxi licenses himself. This remark put the house in laughter.
Not only was he quick on replies, he was also knowledgeable on Parliamentary and State Assembly rules and regulations. Many MPs and SAs used to come to consult him on these matters. Apart from this, he was also a good writer and did not get his one last wish, that was to finish his book.
1. This Article was sent to Malaysiakini, Malaysia Today, Aliran and Suaram
on the 12 – 07 - 08
2. Video Clip of S. A Mary (Patto's widow) can be viewed at http://www.youtube.com/watch?v=RJsQp_vAwT4